Department of Economics and Management
Department of Economics and Management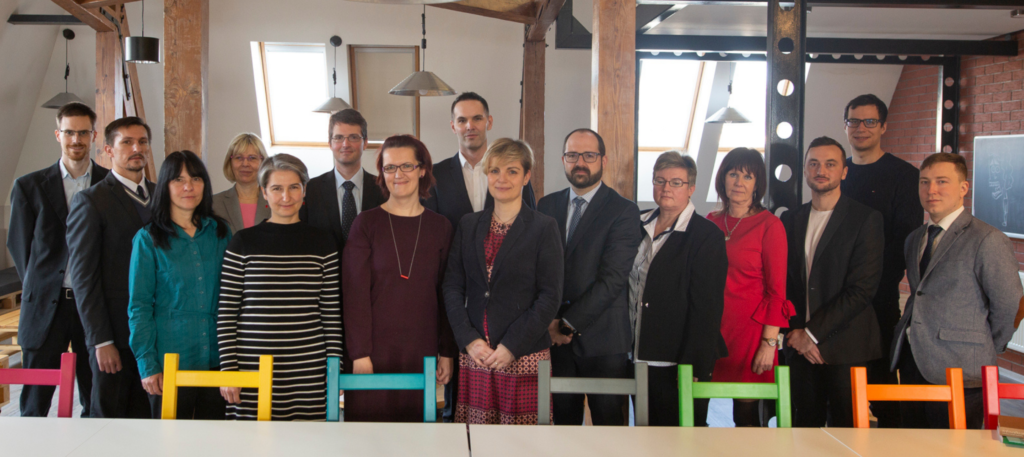 We facilitate program of Economics and Management in the undergraduate study program and Economics and Management of the Public Sector postgraduate study program. The mission of our Department is to provide the students with knowledge focused on the area of entrepreneurial and public management, entrepreneurial economics, marketing, economic theories, and public economics. The members of our Department pursue teaching, scientific research, and cooperation with the professional sphere.
Our research activities focus on the issue of management, economic theory marketing, environmental economics, and the SMART principles in public services in municipalities in relation to the quality of the environment.
---
Head of Department: Ing. Michaela Jánská, PhD.
Deputy Head: Ing. Eva Fuchsová, Ph.D.
Administration – Bachelor degree: Dagmar Hodanová
Administration – Master degree: Romana Košvancová
Contact: FSE UJEP (2nd floor), Moskevská 54
---
STAFF
Associate professors
doc. Ing. Kateřina Kovářová, Ph.D.
doc. Ing. Jan Slavík, Ph.D.
Assistant Professors
Ing. Jan Brabec, Ph.D.
Ing. Mgr. Hana Brůhová-Foltynová, Ph.D.
Ing. Sylvie Blaschke Kotíková, Ph.D.
Ing. Eva Fuchsová, Ph.D.
Ing. Michaela Jánská, Ph.D.
Ing. Vojtěch Kotrba, Ph.D.
Ing. Jan Macháč, Ph.D.
Ing. Libor Měsíček, Ph.D.
Mgr. Ing. Pavol Minárik, Ph.D.
Ing. Lucie Povolná Ph.D.
PhDr. Alice Reissová, Ph.D.
Ing. Tomáš Siviček, PhD.
Ing. Martin Špaček, Ph.D.
Ing. Marek Vokoun, Ph.D.
External Staff
Ing. Vladimír Balach
doc. Ing. Čeněk Celer, CSc.
Ing. Milan Dian, Ph.D.
Ing. Petr Hetto
Ing. Petr Jíra, Ph.D.

PhD students
Mgr. Prokop Čech, LL.M.
Ing. Michaela Fanta
Ing. Marek Hekrle
Ing. Radomíra Jordová
Ing. Eliška Nacházelová
Ing. Pavel Peterka
Ing. Lucie Vávrová
Ing. Jakub Žofčák