The SMART – MATEQ cross-faculty cooperation develops two framework areas of research: a social sciences framework focused on innovative management of public services and support of social innovations, and a natural sciences framework focused on nanomaterials and technologies for environmental protection and biomedical applications. Cooperation, projects, and outputs are presented in summary HERE.

---
voda.ujep.cz introduces research findings of several university teams focused on the issues of land water management and the environmental risks connected to water. The platform introduces practical examples and real-life stories. It draws attention to the barriers in striving for better land water management.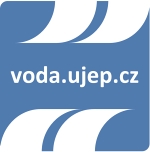 ---
Spravedlivá transformace (Fair Transformation) is a faculty competence team that deals with the impact of the decline of coal mining on firms and regions. The team also provides an independent and critical perspective on the process of a fair transformation in the Czech Republic. Special attention is given to the transformation of the energy sector and the systematic approach towards the transformation of the current economic basis of the region connected to its transformation to an emission-free economy. The discussions are in particular frequented by members of academia, company representatives as well as the representatives of the Karlovy Vary and the Ústí Regions.
---
Czech-Austrian Energy Expert Group  (CZ-AT EEG) was founded in 2002 to jointly study the problems of energy supply and consumption and sustainable development in Czech Republic and Austria. It consists of a number of energy experts from different Czech and Austrian universities and institutes. In Czechia, the expert group works under the supervision of the Ministry for Foreign Affairs. Members of the faculty participate in Czech delegation of the group and provides the institutional support to its functioning.

---
Digital Health Platform is an informal group of players consisting of healthcare and social service providers, research institutes, companies in the area of healthcare and IT, state administration and self-government bodies. The aim thereof is to support the digitalisation and innovative technology-oriented approaches and processes in healthcare and social services.
---
Forpolis – The Institute for Development of Communities and Settlements is an independent platform bringing together experts from the field of geography, regionalism, sociology, and philosophy. These experts are not only members of academia, but they also represent the private and the public sector. Forpolis deals with topics influencing the development of municipalities and the impacts thereof on the state of the surrounding landscape.