Room: 226, FSE Moskevská 54
Phone: +420 475 284 726
Email: tomas.sivicek[at]ujep.cz
ORCID ID: 0000-0003-2365-7243
Teaching:
Entrepreneurship, Start-Ups, Innovations, and Support Thereof
International Economic Relations and International Business Operations
Economic Policy, Applied Economics, and Economic History
Experts in Teaching, Professional Experience and Internships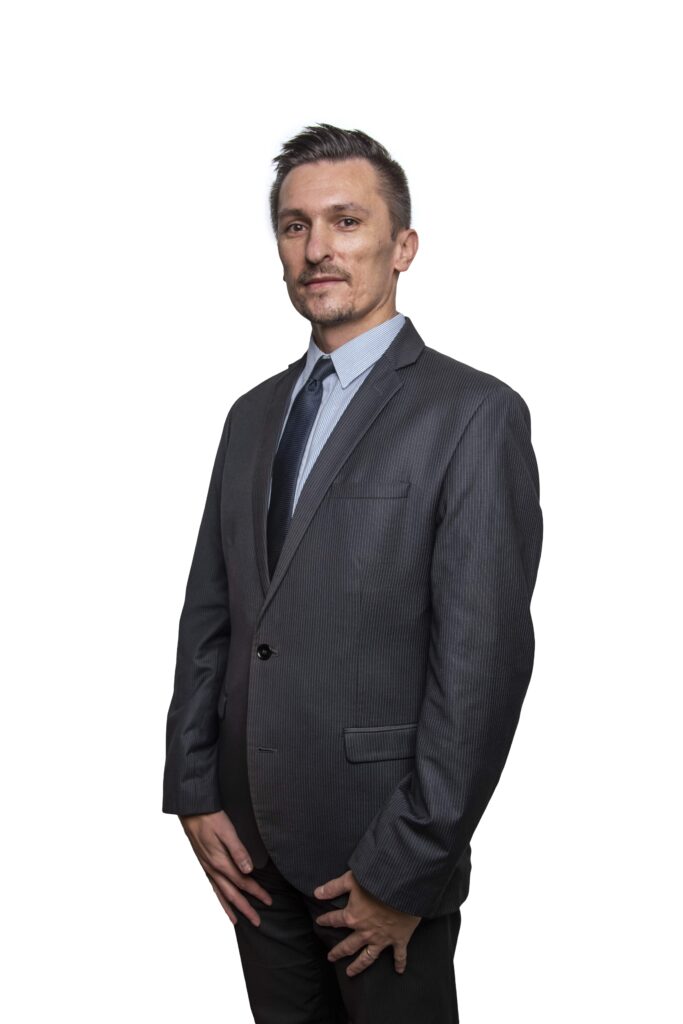 ---
Research Interests:
Within my research activities, I am engaged in the issues of entrepreneurship and innovations, the role thereof in regional innovation systems, and the economic transformation of regions. These issues are currently being studied within the context of adaptation to the challenge arising from exponential technologies and societal challenges, such as sustainability and the increasing age average of inhabitants. I have been working at the FSE UJEP since 2009, from 2013 to 2017 I was the chief of the Department of Economics. Currently, I am the head of the faculty's Centre for Cooperation with Firms. In 2015-2019, I was the leader of the Innovation Centre of the Ústí Region. I am a member of an expert team of the Ministry of Regional Development for the RE: START programme, I coordinate a regional Digital Health platform and a referential point for active and healthy ageing (EIP AHA). I also take part in the creation of strategic documents from my position as a member of various regional – and other – panels.
Research:
D-Care: Interreg Danube (#DTP656, 2020), projekt zaměřen na Smart Care and Health, spoluřešitel
IVF: Knowledge transfer of V4 best practices in innovation and entrepreneurship policy to Ukraine (#21810563, 2018); mezinárodní projekt; spoluřešitel za ČR
SGS: Lokalizace inovativních firem v Ústeckém kraji (UJEP-SGS-2017-45-001-2, 2017-2018), spoluřešitel
OP VVV: Smart akcelerátor (#EF15_004/0000690, 2016 – 19), příprava a realizace; manažer aktivity vzdělávání
SGS/IGA: Vliv ekonomické krize na stratifikaci přílivu FDI do geograficky diferencovaných typů území (2016 – 2017), spoluřešitel
IVF Standard Grant: Financial knowledge and skills of young future economists in 4V Countries – mezinárodní projekt (#21420287, 2015), spoluřešitel za ČR
Selected publications:
Kita, P., Križan, F., Bilková, K., Zeman, M. a Siviček, T. (2020). Comparison of Grocery Shopping Behaviour of Slovak Residents on the Slovak-Austrian Border: an Empirical Study – Hainburg an der Donau. E+M Ekonomie a Management (23)1, 215-230
Hlaváček, P. a Siviček, T. (2017). Spatial differences in innovation potential of central European regions during post-transformation period. Journal of International Studies (10)2, 61-73
Križan, F., Bilkova, K., Kita, P. a Siviček, T. (2016). Transformation of retailing in post-communist Slovakia in the context of globalization. E+M Ekonomie a Management (19)1, 148-164
Reissová, A., Janáček, J. a Siviček, T. (2016). Attractiveness of regions and the level of business optimism viewed by small enterprises. Ad Alta: Journal of Interdisciplinary Research (6)2, 91-96
Hlaváček, P., Žambochová, M. a Siviček, T. (2015) The Influence of the Institutions on Entrepreneurship Development: Public Support and Perception of Entrepreneurship Development in the Czech Republic. Amfiteatru Economic (17)38, 408-421