Prof. Jiřina Jílková passed away
Prof. Jiřina Jílková passed away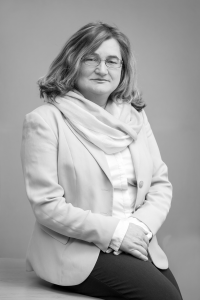 We are very sorry to announce that on June 21, an economist, prof. Ing. Jirina Jilkova, CSc. passed away and left her large academic family.
We have had the honor of belonging to this family for many years, as well as many other colleagues at various stages of their scientific careers from FSE UJEP and other universities, respectively IREAS and other research institutes in the Czech Republic and Europe. She had mastered many of us, directed, and supported us in crucial moments of work and personal life. She motivated us, builds all kinds of various connections, and sent us towards greater independence when ready. And we won't forget it.
It was hard to earn her respect. However, once acquired it, one could be sure of her continuous support and, to some extent, protection. That gave us the strength to embark on thin ice, ultimately leading to better results and strengthening of the whole team.
As Svatopluk Čech wrote in the poem Dosti nás: "A small one who has only a small goal." Anyone who knows Jiřina admits that this was not her case. Her life was paved with the great goals by which  she showed the way for many of us, however difficult it was sometimes to take that path. But it has always been a way forward, a path to something new, unexpected, often controversial, but always forward. Stepping on the spot, the absence of a vision or even the regression upset Jiřina enormously.
Jirina was unpleasantly often right. She was a visionary and had an excellent estimate of people, their character, and limits. Her words, however unlikely they seemed and whatever at first testified against them, came true sooner or later. But she never needed to emphasize "I said it," even though the people around her often deserved it.
Jirina did not die in the hospital. She didn't like hospitals and doctors; she avoided them. She died suddenly during her business trip to Austria at which she did a usual – the supporting the new generation of young, internationally successful people, many of whom are now important figures in scientific and social life.
Jiřina, we will all miss you so much!
On behalf of Faculty of Social and Economic Studies UJEP
Jan Slavík, Lenka Slavíková and Jan Macháč