PhDr. Bc. Kateřina Smejkalová, Ph.D.
PhDr. Bc. Kateřina Smejkalová, Ph.D.
Room: 418, FSE Moskevská 54
Phone: +420 475 284 918
Email: katerina.smejkalova[at]ujep.cz
Teaching:
Professional German Language for Regional Development and Public Administration, and Economics and Management
German Language Certificate Preparational Courses
Presentation Skills and Soft Skills in German and Czech
Intercultural Training in German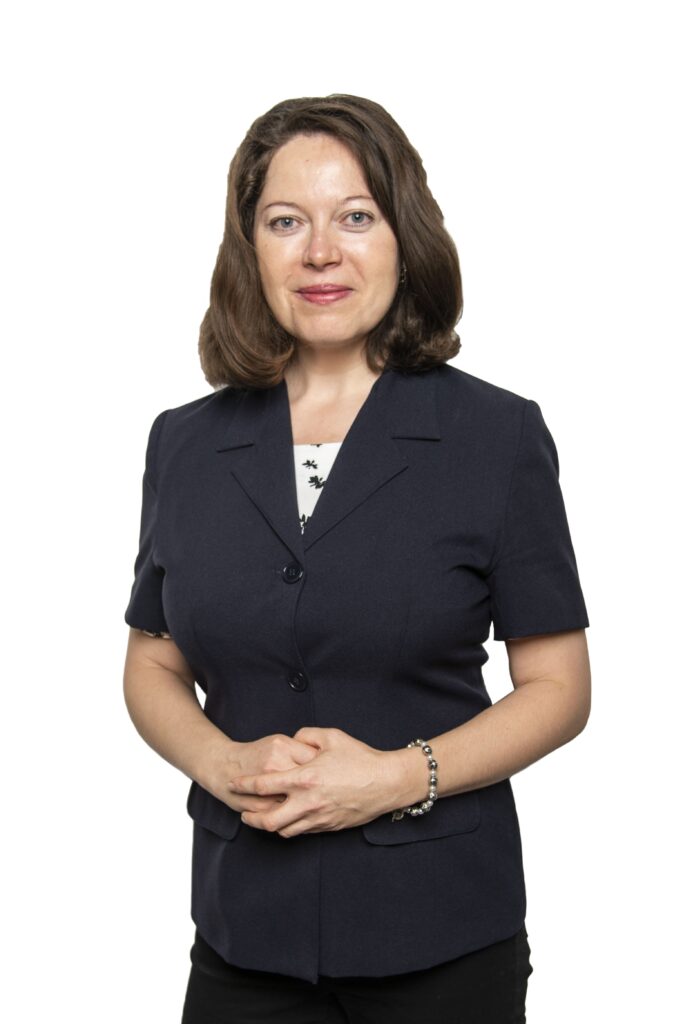 ---
Research Interests:
The core of my research interest lies in linguodidactical themes – in particular in monitoring motivational factors of students concerning their study strategies. Furthermore, I engage in the utilization of soft skills in the elimination of negative influence of communication barriers of students in the success-rate of learning foreign languages, and, concurrently, the possibility of utilization of practical usage of the constructivist approach in the teaching of foreign languages in tertiary education. I have been working at the FSE UJEP since 2000. In 2009, I successfully completed my doctoral studies at the Faculty of Arts, Charles University, Prague.
Research:
IGS: Motivační strategie učení německému jazyku (2017 – 2018), mezifakultní projekt FSE – FF, hlavní řešitelka za FSE UJEP
IGS: Jazykové vzdělávání pro konkurenceschopnost absolventů vysokých škol (2015 – 2016), hlavní řešitelka
FRVŠ: Tvorba předmětů Interkulturní trénink v angličtině a Interkulturní trénink v němčině (1548/2012, 2012), hlavní řešitelka
Selected publications:
Smejkalová, K. (2017). Preference metody simulace v jazykovém vzdělávání a její vliv na percepci komunikační ostýchavosti studentů. Cizí jazyky 60/3: 3-13

Smejkalová, K., Smejkal, J., Juráčková, K. (2017). The Influence of Communication Apprehension on the Process of Learning a Foreign Language. ACC Journal 23/3: 118-133
Smejkalová, K. (2016). Reflexe motivovanosti studentů při osvojování cizích jazyků, CASALC Review 5/3: 35-48

Smejkalová, K. (2016). Preference metody simulace a její vliv na percepci motivace a jazykové kompetence studentů. Paidagogos – časopis pro pedagogiku a s ní související vědy 1: 90-106

Smejkalová, K.,Žambochová, M., Smejkal, J., Váňová, T., Vlčková, M. (2015). Foreign Language Learning Strategies of Secondary School Students in the Ústí Region. Magnanimitas Hradec Králové, s. 1376-1386

Smejkalová, K. (2014). K pojetí konstruktivismu jakožto modernímu paradigmatu vzdělávání, Paideia: filozofický e-journal Univerzity Karlovy XI/I
Smejkalová, K. (2014). K problematice osvojování cizích jazyků na vysokých školách. Andragogika – čtvrtletník pro rozvoj a vzdělávání dospělých, XVIII/2. Zlín: Academia Economia: 7 – 15