Room: 419, FSE Moskevská 54
Phone: +420 475 284 919
Email: tomas.sykora[at]ujep.cz
Personal web: ResearchGate
Teaching:
Project Management and Fundraising
Innovations, Innovative Environment, and Innovative Concepts Management
EU Regional and Cohesion Policy
Integrated Town Regeneration
Strategic Management of Town and Municipality Development
Post-Industrial Landscape Transformation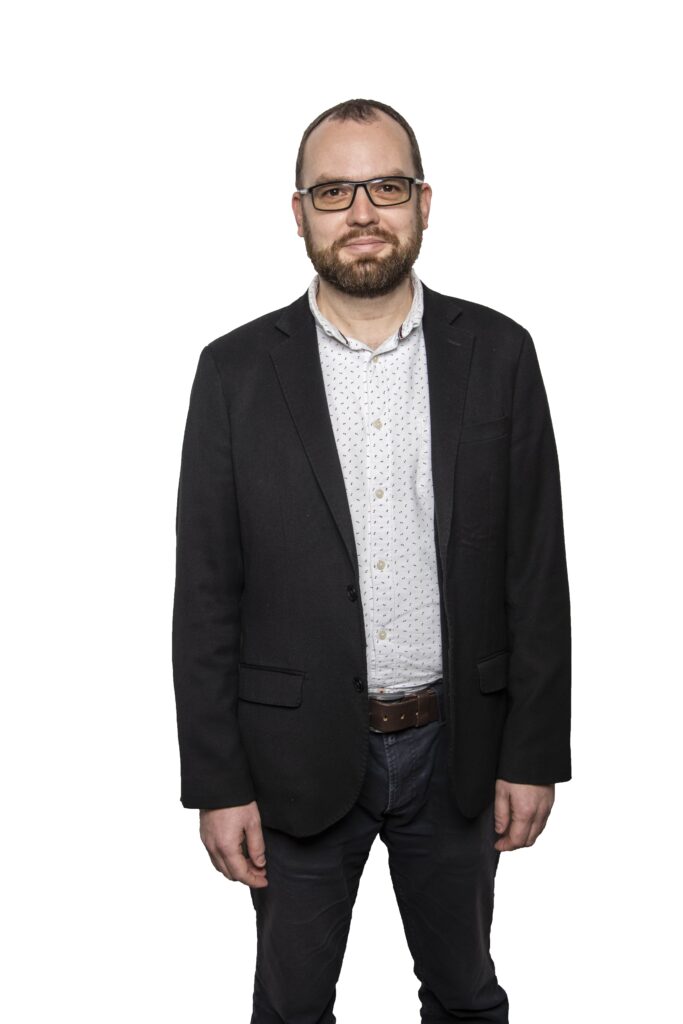 ---
Research Interests:
Within my research, as well as within my professional activities, my attention is drawn to the issues of strategic management of the town and municipality development, especially with regard to the significance of local communities in the process of strategic planning. I have been cultivating a long-term interest in the Cohesion Policy of the EU. On the basis of my cooperation with local self-governments, the Union of Towns and Municipalities of the Czech Republic, and the Ministry for Regional Development of the Czech Republic, I deal with the methodological anchoring of the Cohesion Policy in the conditions of the Czech Republic – I specifically focus on the integrated tools of metropolitan areas and agglomerations development (ITI and IRDP tools). I also put my practical experience into good use when preparing and realising projects within the project management development. Furthermore, I pursue innovative and SMART solutions in town development, strengthening of the community approach within the municipal and rural development and trans-border competitiveness of regions. I have been working at the FSE UJEP since 2018 in the position of assistant professor at the Department of Regional Development and Public Administration. I am the founder of an independent platform called Forpolis (The Institute for Community and Settlement Development).
Research:
OP VVV: SMART CITY – SMART REGION – SMART COMMUNITY (CZ.02.1.01/0.0/0.0/17_048/0007435, 2018 – 2022), člen řešitelského týmu
TAČR Doprava 2020+: Dopady a adaptace inovativních řešení mobility na strukturální změny a funkční rozvoj sídel v Ústeckém kraji (CK01000156, 2020-2023), člen řešitelského týmu
TAČR Beta: Analýza přeshraniční konkurenceschopnosti krajů ČR (TITSMMR821, 2020 – 2022), člen řešitelského týmu
Fond hejtmana Ústeckého kraje: Forpolis – Institut pro rozvoj společenství a sídel (20/SML5062/COPD/KH, 2020), hlavní řešitel
Selected Publications:
Domín, M., Sýkora, T. (2022). European Integration Starts at a Local Level: Taking Informal Institutions into Account in Strategic Planning. In Staníčková, M. and L. Melecký (eds.). Proceedings of the 6th International Conference on European Integration 2022. Ostrava: VSB – Technical University of Ostrava, 2022, pp. 682-693. ISBN 978-80-248-4604-0 (print). ISBN 978-80-248-4605-7 (on-line). ISSN 2571-029X (print). ISSN 2788-0958 (on-line). DOI 10.31490/9788024846057.
Sýkora, T., Raška, P., Koutský, J. (2022). Streamlining informal institutions for local strategic planning and development in a post-socialist Central-European setting. Transylvanian Review of Administrative Sciences (in press)
Alimi, A., Bureš, R., Dius, J., Dohnal, T., Domín, M., Gottwaldová, H., Sýkora, T., Sýkorová, M., Szinai, K. (2022). PROstory aneb Dva světy. Dokumentární film. Ústí nad Labem: Fakulta sociálně ekonomická UJEP.
Doubravová, M., Gregorová, L., Schejbal., Sýkora, T., M., Šmejkalová, Š., Taclíková, L. (2022). Rychlý průnik městem. Dokumentární film. Ústí nad Labem: Fakulta sociálně ekonomická UJEP.
Sýkora, T., Tůma, V., Hanek, J. a kol. (2021). StrategieKV° 2040. Karlovy Vary.
Sýkora, T., Koutský, J., Olšová, P. 2020. Strategické plánování a řízení rozvoje obcí. In: Pavlík, M., Šimka, K., Postránecký, J., Pomahač, R. a kol. (2020). Moderní veřejná správa: Zvyšování kvality veřejné správy, dobrá praxe a trendy. Praha: Wolters Kluwer. ISBN 978-80-7598-048-9
Sýkora, T., Miškovský, J., Vyhnánková, K. 2019. Význam vnitřních hodnot místních komunit v procesu strategického plánování rozvoje obce. In Klímová, V., Žítek, V. (eds.) XXII. mezinárodní kolokvium o regionálních vědách. Sborník příspěvků. Brno: Masarykova univerzita, 2019. s. 338-344. ISBN 978-80-210-9268-6. DOI 10.5817/CZ.MUNI.P210-9268-2019-42.
Sýkora, T., Kováčiková, S. 2018.Územní a strategické plánování rozvoje obce. Příručka pro člena zastupitelstva obce po volbách v roce 2018. SMO CR. s. 79-91.
Vozáb, J., Sýkora, T. a Kol. 2016. Strategický rámec hospodářské restrukturalizace Ústeckého, Moravskoslezského a Karlovarského kraje. Praha: Ministerstvo pro místní rozvoj ČR
Sýkora, T. 2015. Karlovy Vary – Získání statutu lázeňského místa. In Sbírka případových studií. Praha: Svaz měst a obcí ČR. ISBN 978-80-905421-8-1