Ing. Miroslav Kopáček, Ph.D.
Ing. Miroslav Kopáček, Ph.D.
Room: 412, FSE Moskevská 54
Phone: +420 475 284 912
Email: miroslav.kopacek[at]ujep.cz
ResearcherID: U-9667-2019
Scopus Author ID: 57203098485
Teaching:
Space Planning
Urban Development and Policy
Globalisation and Regional Economy
Regional Development Projects
Introduction to Studies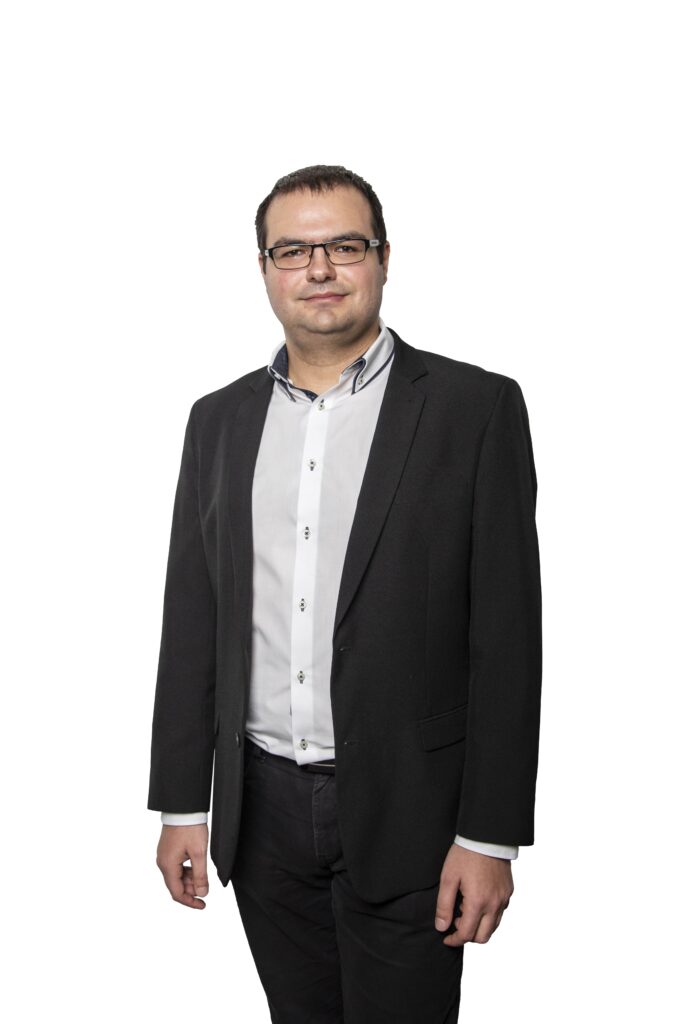 ---
Research Interest:
As part of my research activities, I dedicate myself to regional development, and that with the focus on space planning and sustainable development. I am currently dealing with the issue of citizen participation and suburbanisation, with marginal interest in the issues of globalisation. I have been working as an assistant professor at the Department of Regional Development and Public Administration at the FSE UJEP since 2015. At present, I am concluding my doctoral studies at the Faculty of Science at the University of Ostrava. Since 2017, I have been a member of the Academic Senate at the FSE UJEP; in 2019 I became its chairman.
Research:
TAČR: Chytrý venkov: udržitelný rozvoj venkova s využitím Smart řešení (TL03000066, 2020 – 2022), člen řešitelského týmu
SGS FSE UJEP: Suburbanizace v České republice: příležitost nebo hrozba pro hospodaření a rozvoj malých obcí? (UJEP-SGS-2020-45-002-2, 2020 – 2021), člen řešitelského týmu
SGS PŘF OU: Smart cities a další inovativní přístupy k rozvoji měst a regionů (SGS11/PřF/2020, 2020), člen řešitelského týmu
SMOČR: Analýza zhodnocení dopadu suburbanizace na obce České republiky (smluvní výzkum, 2019), člen řešitelského týmu
Selected Publications:
Hlaváček, P., Kopáček, M., Horáčková, L. (2019). Impact of suburbanization on environmental development of settlements in suburban space: smart and sustainability solutions. In: Sustainability. Roč. 11, č. 24, 7182. ISSN 2071-1050. DOI: 10.3390/su11247182

Kopáček, M. (2019). Land use plan as a tool of municipality development: analysis of the fulfilment of land use planning goals in practice. In: Proceedings of the international scientific conference Region in the development of society 2019. Brno: Mendelova univerzita, s. 195 – 204. ISBN 978-80-7509-709-5
Kopáček, M. (2019). Civic Engagement in the Process of Land Use Planning: Case Study of Small Municipalities in the Czech Republic. In: Geographia Cassoviensis. Roč. 13, č. 1, s. 36 – 52. ISSN 1337-6748. DOI: 10.33542/GC2019-1-04
Slavíková, L., Raška, P., Kopáček, M. (2019). Mayors and "their" land: revealing approaches to flood risk management in small municipalities. In: Journal of Flood Risk Management. Roč. 12, č. 3, UNSP e12474. ISSN 1753-318X. DOI: 10.1111/jfr3.12474
Raška, P., Dostál, P., Siwek, T., Aubrechtová, T., Bláha, J. D., Jelen, L., Kopáček, M., Slavíková, L., Stehlíková, M. (2018). Zmírňování povodňových rizik jako společenská praxe. Praha: Wolters Kluwer ČR. 244 s. ISBN 978-80-7598-167-7