doc. Ing. Jan Slavík, Ph.D.
doc. Ing. Jan Slavík, Ph.D.
Room: 217, FSE Moskevská 54
Phone: +420 475 284 714
Email: jan.slavik[at]ujep.cz
ORCID ID: 0000-0002-1810-062X
Teaching:
Public Services
Public Services in Municipalities
Semestral Project
Diploma Seminar
Identification and Evaluation of Ecosystem Services Provided by Nature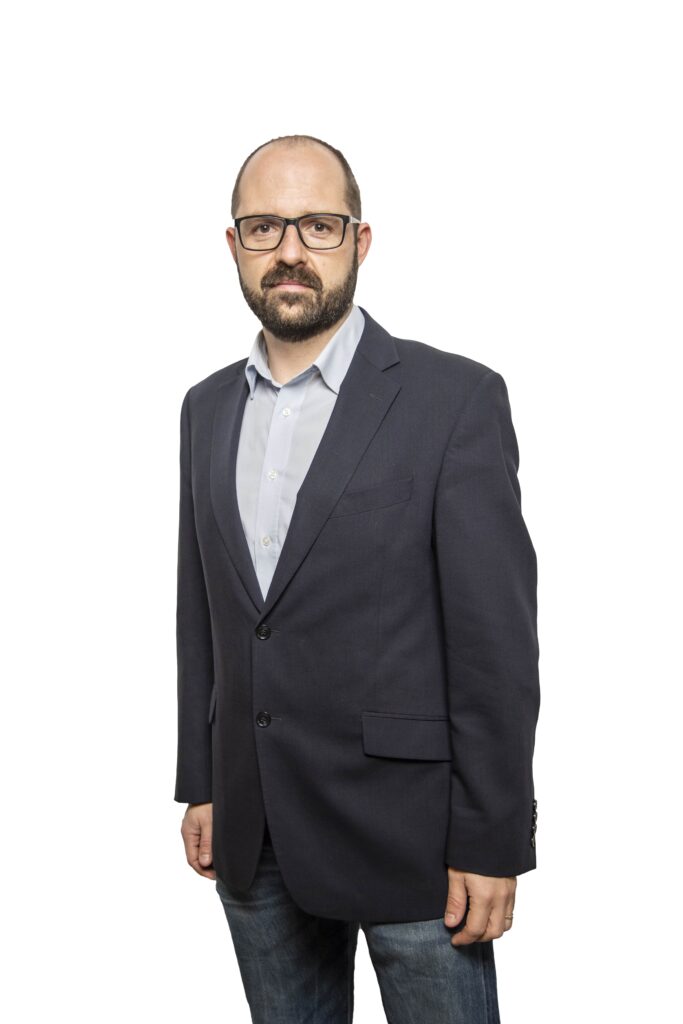 ---
Research Interests:
My research interest focuses on the economics of waste, the effectiveness of public services, behavioural aspects of decision-making of households on public services usage, i.e. the effectiveness and effectivity of environmental politics tools. These issues represent parts of a wider complex of aspects of the transformation of the European Union to an economy that complies with the principles of the circular economy. I have been working at the FSE UJEP since 2014. As of 2020, I am an Associate Professor of public economics and the guarantor of the undergraduate study program Economics and Management. Since 2019, I have been a member of the IWWG (International Waste Working Group) within which I serve as the head of a working group called Economics of Waste and I am simultaneously a member of the Scientific Advisory Board. In 2015, I also became a member of the INFA-ISFM, e.v. (Abfall- und Abwasserwirtschaft, Immissionsschutz sowie das Site- und Facility Management).
Research:
GAČR: Vliv demografického vývoje a 'vytěsňovacího efektu' na poplatkovou politiku obcí v odpadovém hospodářství (16-14409S, 2016–2018), hlavní řešitel
GAČR: Vliv nekalé konkurence a jiných ekonomických faktorů na efektivnost poskytování veřejných služeb (15-08032S, 2015–2016), hlavní řešitel
TAČR: Podpora materiálového využití biologické složky komunálního odpadu jako náhrady neobnovitelných zdrojů a zlepšení kvality půdy (TB010MZP061, 2013–2014), hlavní řešitel
GAČR: Ekonomické a ekologické aspekty environmentální regulace v rámci rozdílných tržních struktur (např. regulace nakládání s obalovými odpady) (GAP402/10/0126, 2010–2011), člen řešitelského týmu
GAČR: Teoretická analýza interdependencí mezi politikou ochrany životního prostředí, regionální politikou a politikou územního rozvoje (GA402/09/0248, 2009–2010), člen řešitelského týmu

Selected publications:
Slavík, J., Pavel, J. a Arltová, M. (2020). Variable charges and municipal budget balance: Communicating vessels of the waste management. Journal of Environmental Management 257, 109976
Rybová, K., Slavík, J., Burcin, B., Soukupová, J., Kučera, T. a Černíková, A. (2018). Socio-demographic determinants of municipal waste generation: case study of the Czech Republic. Journal of Material Cycles and Waste Management 20(3), 1884-1891
Pavel, J. a Slavík, J. (2017). The relationships between competition and efficiency of waste-collection services in the Czech Republic. Local Government Studies 44(2), 275-296
Slavík, J., Potluka, O. a Rybová, K. (2017). Subsidies in waste management: Effective instruments or cul-de-sac of European structural policies? Waste Management 65(1-2)
Slavík, J. a Pavel J. (2013). Do the variable charges really increase the effectiveness and economy of waste management? A case study of the Czech Republic. Resources, Conversation and Recycling 70(1), 68–77