prof. Ing. Jiřina Jílková, CSc.
prof. Ing. Jiřina Jílková, CSc.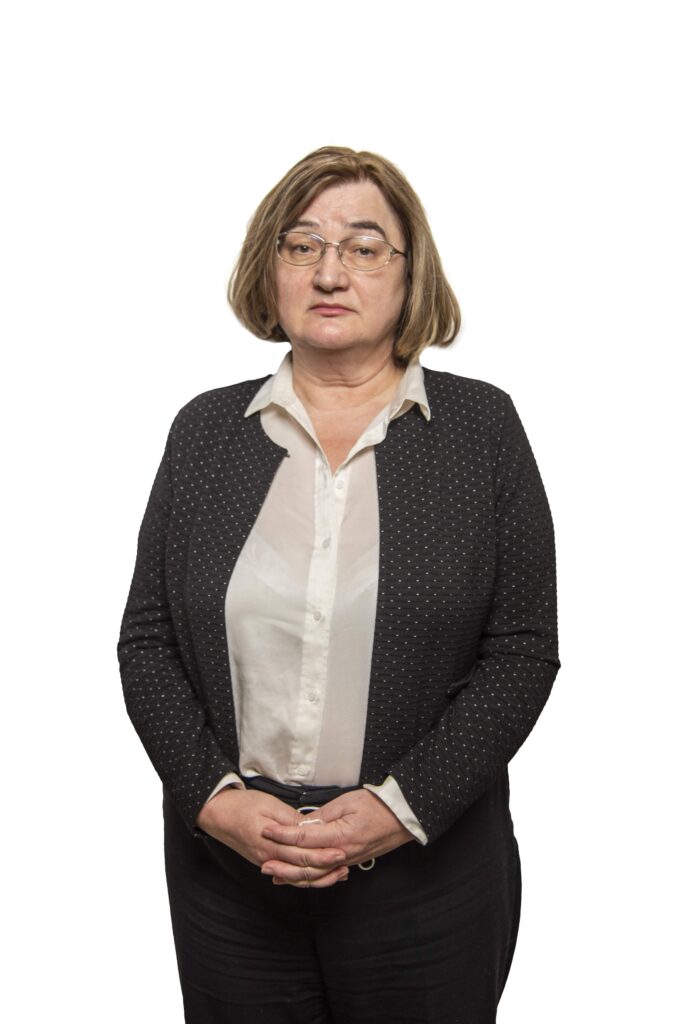 ---
Research Interests:
I studied Agricultural Economics at the University of Rostock (FRG), where I concluded my studies by acquiring a doctoral degree in agriculture – Dr. agr. in 2005, I was appointed a professor in the field of Economic Policy. In the period between 2011-2017, I held the position of the Vice-Provost for Science at the UJEP in Ústí nad Labem. Currently, I am a professor at the FSE at the afore-mentioned university. I am a guarantor of the postgraduate (master´s degree) programme of Economics and Management and the doctoral program Regulation and Behavioural Studies. I am a member of academic boards both in Germany and in the Czech Republic. Furthermore, I am the chairwoman of the Working Committee for Regulatory Impact Assessment of the Legislative Council of the Government of the Czech Republic.
Within my research, I engage in the issue of the environment, regulation, and regulatory impact assessment of interventions. I used to serve as an OECD and a European Commission expert. I am an author and/or co-author of several monographs, scientific articles, and papers. At the UJEP, I coordinate a project financed by the Operational Programme Research, Development, and Education within the program of the Integrated Territorial Investment Smart City – Smart Region – Smart Community.
Research:
SMART City: SMART Region – SMART Community (ESF OPVVV_SMART ITI: CZ.02.1.01/0.0/0.0/17_048/000743, 2018-2022), hlavní řešitelka
MŠMT: Škola doktorských studií – aplikovaná a behaviorální studia (MŠMT, Operační program Výzkum, vývoj a vzdělávání: CZ.02.2.69/0.0/0.0/16_018/0002727, 2017–2022), hlavní řešitelka
MŠMT: Centrum regulace a behaviorálních studií pro výzkumně zaměřené studijní programy UJEP (ESF OPVVV: CZ.02.1.01/0.0/0.0/16_017/0002689, 2017–2022), hlavní řešitelka
Selected publications:
Vokoun, M. a Jílková, J. (2020). Eco-Innovation Activities in the Czech Economy 2008–2014: Impact of the Eco-Innovative Approach to the Profit Stream and Differences in Urban and Rural Enterprises. Economies 8(1), 3
Brabec, J., Macháč. J., a Jílková, J. (2019). Using Bayesian Networks to Assess Effectiveness of Phosphorus Abatement Measures under the Water Framework Directive. Water 11(9), 1791. DOI:10.3390/w11091791
Macháč, J., Hartmann, T., a Jílková., J. (2018). Negotiating land for flood risk management: upstream-downstream in thelight of economic game theory. Journal of Flood Risk Management 11(1), 66-75. DOI: 10.1111/jfr3.12317
Hartmann, T., Jílková, J., a Schanze. J. (2018). Land for flood risk management: A catchment-wide and cross-disciplinary perspective. Journal of Flood Risk Management 11(1), 3-5. DOI: 10.1111/jfr3.12344
Jilkova, J. (2018). A Czech perspective on nationalization of land: The post-socialist view. In J.D. Gerber, T. Hartmann, A. Hengstermann (Eds.). Instruments of Land Policy (326-329). London: Routledge. DOI: 10.4324/9781315511658
Pělucha, M., Květoň V., a Jílková, J. (2013). Territorial dimensions of agro-environmental measures and LFA in rural development policy in the Czech Republic. Land Use Policy 34, 91-103. DOI: 10.1016/j.landusepol.2013.01.006